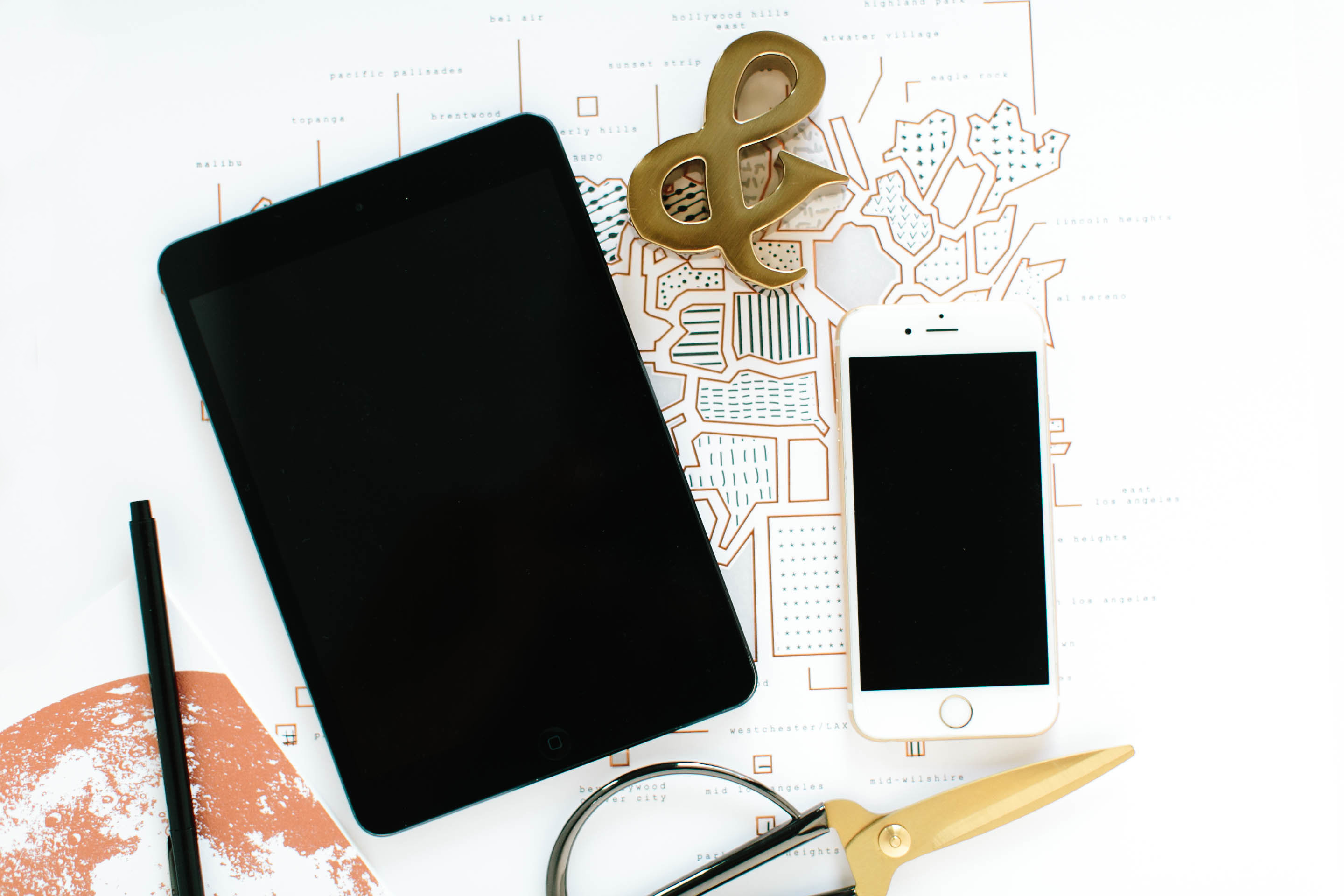 Disclosure: Some of the links below are affiliate links, meaning that, at no additional cost to you, I may be compensated if you click through and make a purchase. I only recommend services that I personally love, use, and enjoy. All opinions shared are my own.

---
One of the most challenging aspects of being a professional henna artist is keeping yourself organized enough to do all the things. The front and center of businesses like ours is knowing how to prepare the best paste and perfecting your technique for beautiful designs, but we tend to overlook the back office. Once you've got clients coming in, it can be hectic to manage the multiple moving pieces that your business requires to function. Today I'll be sharing a handful of my favorite apps to make this business thing a little less overwhelming.

Organization
Google Drive
Cost: Free
Google Drive is hands down a Godsend for my business, and in all seriousness, I visit my Google Drive every day without exception. For me, Google Drive has proven to be an excellent place to save and organize important documents - vendor applications, receipts for business-related expenses, PDF copies of my contracts, image files for my branding, etc. - without taking up extra space on my computer. Add to that the fact that your Google Drive can be accessed from virtually anywhere with a computer or mobile device, and it's basically solid gold. I can't even tell you how many times I've been out of town, with a client, or otherwise away from my desktop and needed to access a file. Having the Google Drive app has made it super simple to pull up what I need, share it with the appropriate people, and keep my business moving in the right direction.


Google Sheets
Cost: Free
Google Sheets is essentially Google's version of Excel spreadsheets. It maintains the same capacities as Excel, and is super versatile. I use sheets to do everything from tracking my business' expenses to organizing my social media content or maintaining a list of contact with other businesses or vendors. If you're a spreadsheets type of person, you need this app asap.


CamScanner
Cost: Free
How often have you realized that you needed to file a document? Maybe you need to return a document to an event organizer or file a copy of a receipt. Enter CamScanner. This app is like carrying a scanner in your pocket at all times. The app not only "scans" documents with the touch of a finger, it also smooths and sharpens them to provide a crisp black-and-white finish. You can save documents as PDFs, and upload them into Google Drive, email them, or file them within the app.
Photography
Photofy
Cost: Free
Do you watermark your images? Photofy makes it incredibly easy to do so! Create a "Project" in the app with your preferred watermark text, and easily swap out pictures from your phone's camera roll to apply it by simply changing the background image. If you need an app to help you create graphics for use on social media, too, then Photofy may quickly become a favorite. With a number of fonts, embellishments, and editing options, Photofy makes a great resource!


Chatbooks
Cost: $8+ per book
This recommendation is one that may or may not be up your alley; however, I thoroughly enjoy using Chatbooks to create high-quality books for me to use to showcase my work. I maintain an ongoing subscription that maintains my working portfolio, importing my select images from social media or from my camera roll automatically. New books are printed and shipped to me once the volume reaches 60 images, which is great for me! I love having my working portfolio readily available for my review or for that of my clients, and it's particularly exciting to see the change in my work over time. In addition to this, each year, I create a "Best of..." hardcover edition where I include 100 of my favorite designs from the year. I carry this book with me to private appointments in case clients request to see designs for inspiration.


Tile Pic
Cost: Free
Have you ever seen those pretty images on Instagram that are a single image broken up into multiple sections? These are super simple to create! All you need to do is indicate the number of tiles you need, upload the photo that you'd like to split into tiles, and viola! The images save to your phone's camera roll in order for you to upload to Instagram easy peasy.
Communication
Google Voice
Cost: Free
If you're looking for a way to communicate with clients, but feel unsure about publishing your personal phone number to the general public, then check out Google Voice. You can claim a local number for free, and using the Google Voice app you'll be able to make and receive calls with a dedicated business number. Google Voice also provides texting services including the ability to send and receive photos. Please know that Google Voice performs best when you are connected to an internet network via WiFi, and does not support the sending or receiving of videos.


Facebook Pages
Cost: Free
If you have a Facebook page for your business, be sure to download the Facebook Pages app! The app provides access to your post insights, the ability to schedule posts, respond to messages received by your page, and more. What I love most about the Facebook Pages app is that is allows for me to review my business' Facebook page without having to access my personal Facebook profile. Have you ever jumped onto Facebook to do just one little thing, and ended up watching random videos an hour later? Yeah... Avoiding my newsfeed and accessing my business account directly is the best thing for me to avoid wasting time.

Square Appointments
Cost: Free
Did you know that if you use Square to process your credit card payments, you can also use their online booking system free of charge? Not only does this allow you to provide online booking to your clients, it also means that you can better manage your calendar and revenue reports. Square syncs with your calendar automatically, and you're able to restrict service hours based on your requirements so you never have to worry about someone booking you at a time that you're unavailable. Making things that much better, Square appointments allows for you to require a credit card upon booking (which you can choose to charge at the time of booking or maintain simply to be sure that you're compensated in the case of no-show clients), and its system provides you with real time sales and revenue reports, making tax-time a breeze.
Do you have any favorite apps for managing your henna business?